I've officially reached the point where I am getting self conscious about my gym attire. I didn't really want to spend too much money on exercise gear while I was pregnant. I figured I could make most of my tops work for a pretty decent amount of time, and invest in 2-3 leggings. I am quickly realizing that I may have been wrong. Leggings
I've got about three pairs of leggings that I am rotating right now. They happen to be the "go with the flow" crops from Lululemon. They currently come up over the bump, but are getting tighter. I have a few pairs of Nordstrom Zella leggings in a larger size, but am worried that the waist isn't going to hit in the right spot. Recently, I've been contemplating getting a pair or two from Champions maternity line.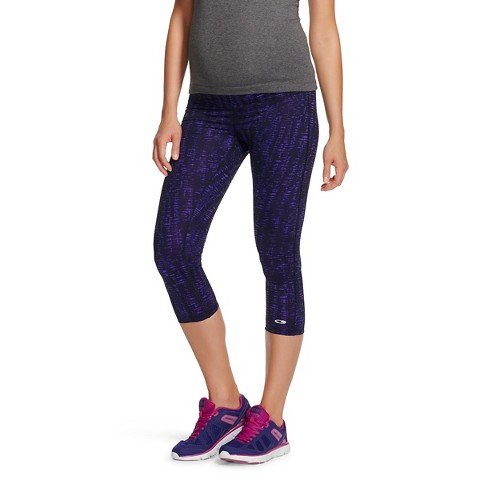 Tanks
So far this hasn't really been an issue. For the most part they are long enough and aren't riding up. I haven transitioned to some of my more flowy tops so that I have more breathing room.
Sports Bra
This is where I am having the most difficulty. My boobs are enormous. I had a nice healthy size bust before I got pregnant, but honestly this new size is just too much. I don't know how you ladies do it. I picked up one new sports bra from Anita based off friend's recommendations, and have been wearing my old Nike sports bras. Which are getting tighter and I feel like I am squishing myself into them.
Don't even get me started on my swim outfit. Which has become running shorts and a sports bra. I probably could swing my bikini bottoms, but I am just not that comfortable yet.
So question -- what have you all done for maternity workout gear? Particularly the sports bra.