Walking water
As a young adult sans child, junk food and alcohol featured prominently in my hurricane preparation. Now the most anxiety inducing thing I prepare for is how to keep Dylan entertained while we are locked inside.
So while I was stocking up on water, bread and other non-perishables I was also ordered everything under the sun to do science experiments at home.
However, if you have food coloring at home, access to running water and some plastic cups and paper towel you've got everything you need for this one.
I had Dylan count out 7 cups, and as we filled the cups had her point out which was which. You fill the 1st, 3rd, 5th and 7th cups with water.
Then you add 5 drops of red food coloring to cups 1 and 7. Followed by 5 drops of yellow to cup 3 and 5 drops of blue to cup 5.
Take paper towel and fold it in half lengthwise and then in half again. I cut it in half to make sure there was less paper to travel across and then began placing them like "bridges" for the water to walk across.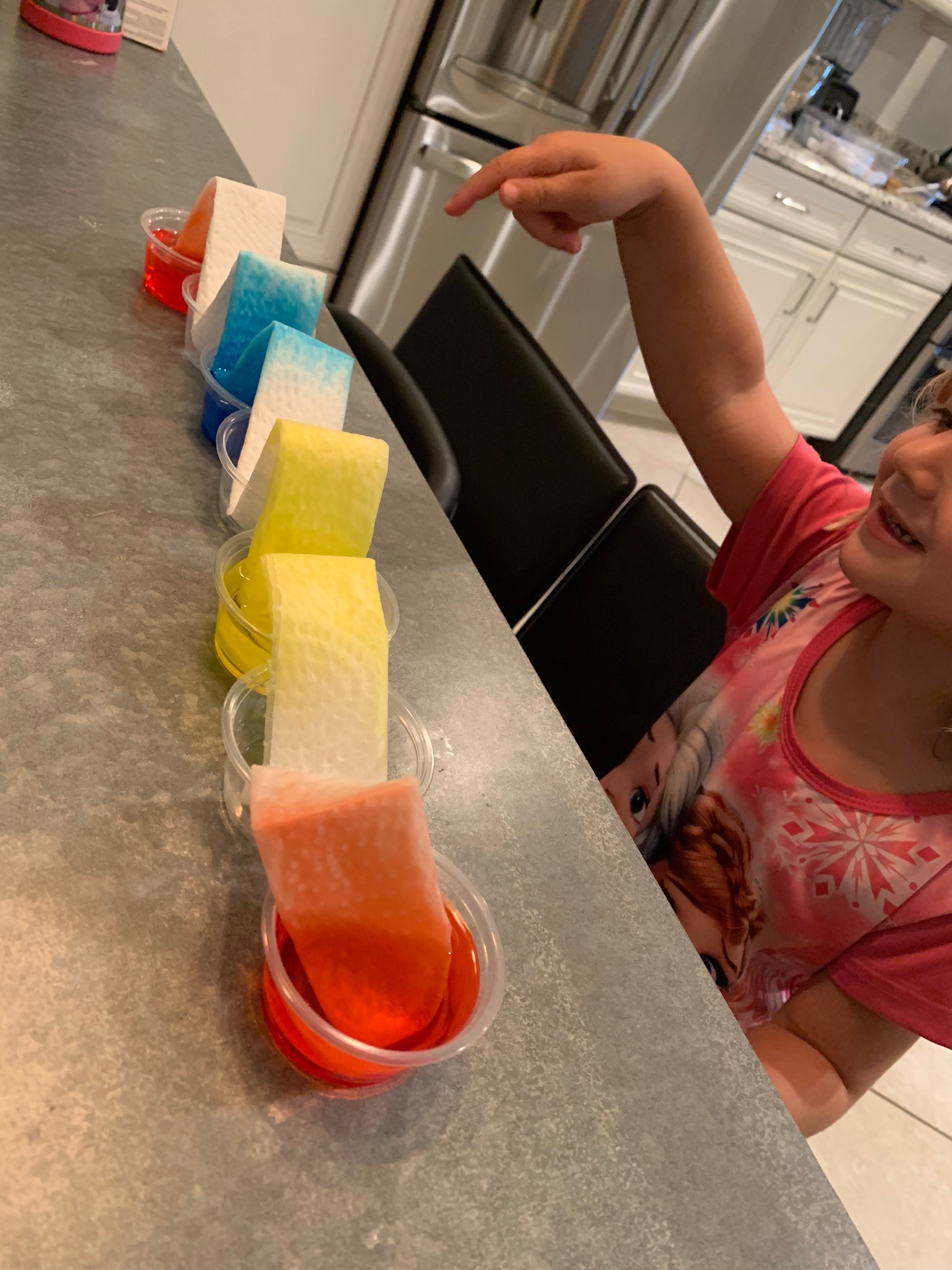 The paper towels serve as "bridges"
You'll see the water start to "walk" almost immediately. After a little bit the once empty cups will start to have orange, green and purple respectively.
Let me know if you try it!